★★★★
"THE LAST FEW MINUTES BREAK YOUR HEART.... IT WOULD BE A SHAME TO MISS THIS" Broadway Baby
★★★★
"BRAVE AND EMOTIVELY POWERFUL WITH A FIRST CLASS PERFORMANCE AT ITS CORE" — Act Drop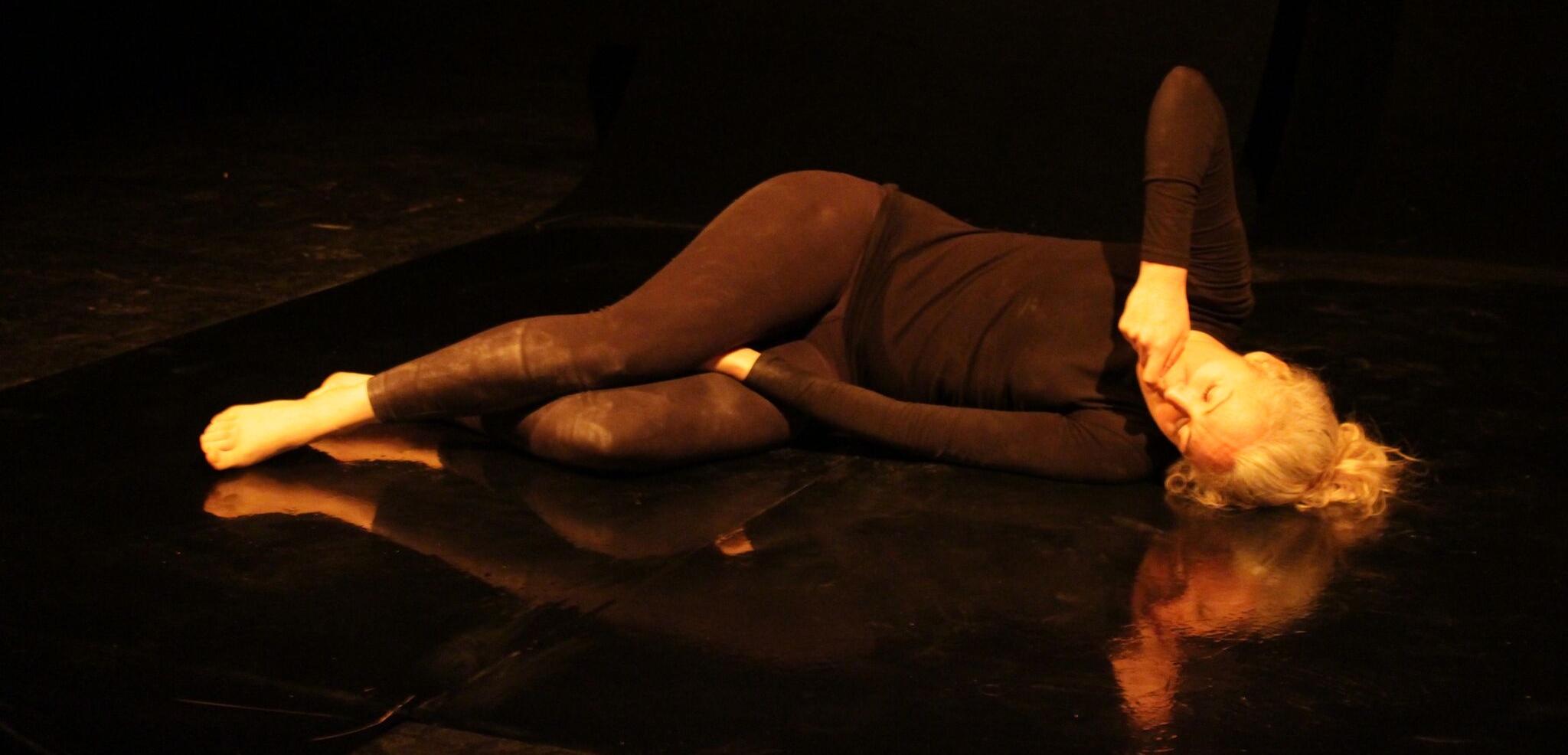 You are now twenty nine. A few weeks ago you attempted to stay twenty nine forever. You failed. Now words fail you. But you have to attempt to explain anyway.

Catharsis presents a heady, physical account of euphoria, redemption and extremity.

This is a story about the fragments of time that hide between words. The things on the fringes of your consciousness. A compelling tale without an ending told to whoever's around to hear it.
purged was first developed as part of a scratch night at The Bread & Roses Theatre. It was subsequently developed by the company for a scratch performance at The Blue Elephant Theatre, followed by a two-night preview run at The Hope Theatre and a run at Brighton Fringe 2017.
Director Justin Murray
Writer Chris Polites
Performer Orla Sanders
Designer Robson Barreto
Movement Director Amy Lawrence
Lighting Designer Lauren Cameron
Sound Designer Paul Freeman
Producer Heather Ralph
Praise for purged:
★★★★ - 'The last few minutes break your heart....When a show such as this comes round, that does such a wonderful job of representing the struggles that come with talking about mental health problems, it would be a shame to miss it.' - Broadway Baby
★★★★ - "This play points out with heart-wrenching effect; it's no easy matter either for those suffering from mental ill-health, or those who live with them" — Act Drop
"a searing one-woman performance" — A Younger Theatre
"striking, thought-provoking and desperately dark… forces us to examine some difficult truths"— Views From The Gods